Winners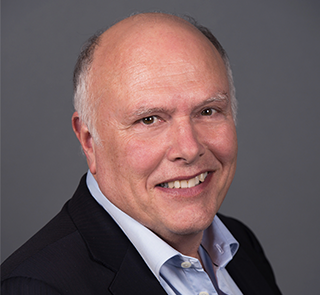 2021
Robert Wares
Bob Wares is a professional geologist with over 40 years' experience in mineral exploration and development, mostly in Eastern Canada. He was one of the three original founders of Osisko Exploration/Osisko Mining Corp. and was responsible for the discovery of the Canadian Malartic bulk tonnage gold deposit, which was subsequently developed into Canada's largest gold mine. He is the recipient of various awards, including theViola McMillan Award in 2011m and was named, together with John Burzynski and Sean Roosen, as "Mining Men of the Year" for 2009 by the Northern Miner.
He is past president and director of the Ordre des Géologues du Québec and currently serves on advisory boards for the Faculty of Science of McGill University and the Autorité des Marchés Financiers du Québec. He is currently chairman and CEO of Osisko Metals Inc. and sits on the board of directors of Osisko Mining and Brunswick Exploration.
Wares has a BSc and an honorary doctorate in earth sciences from McGill University.
2020
Great Bear Resources Ltd.
The Great Bear Team
Great Bear Resources Ltd. is a Red Lake district focused gold exploration company founded and led by its Directors Chris Taylor, P.Geo, President and CEO, and R. Bob Singh, P.Geo, Vice President Exploration. Great Bear is currently advancing a series of high-grade gold discoveries at the company's wholly-owned Dixie property. The company has been exploring the Dixie project since 2015 and has been a part of The Discovery Group of companies since 2016.
Bob Singh leads a diverse geological team which includes Great Bear's own geologists and Red Lake based Rimini Exploration and Consulting. Since active drilling began in 2017, the team has made a series of discoveries including the Hinge zone, and the multi-kilometre LP Fault zone, which is already considered one of the most significant gold discoveries in decades.
Exploration successes have allowed the company to fund and implement one of the largest drill programs in Canada, with over 200,000 metres of drilling expected to be completed by the end of 2020.