Winners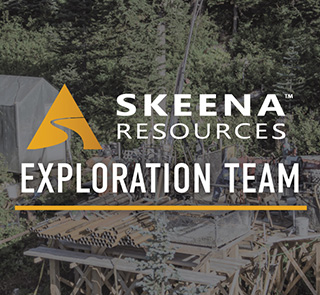 2023
Skeena Resources Eskay Deposit Exploration Team
The Exploration Team at Skeena Resources worked in an expedited manner to organically grow and deliver resources at the past-producing Eskay Creek Project despite the public misconception that the former underground deposits had been depleted by previous operators.   
Skeena optioned Eskay Creek from Barrick Gold Corporation in 2018 and later acquired 100% of the asset in 2020. After optioning the project, the Team began contemplating the former underground mine as an open pittable deposit. Through exploration and infill drilling, Skeena confirmed and subsequently expanded the remnant mineralization in four short years culminating in  2022 with open pittable Proven and Probable Reserves of 2.87 Moz gold and 75.5 Moz silver with average grades of 2.99 g/t gold and 79 g/t silver.   
In parallel with accelerating the delivery of mineral resources and reserves, the Exploration Group continues to have many discovery successes that have high potential to enhance the existing deposits and Mineral Resources. Skeena's collective team contributions in this revitalization effort place Eskay Creek amongst world class open-pit deposits.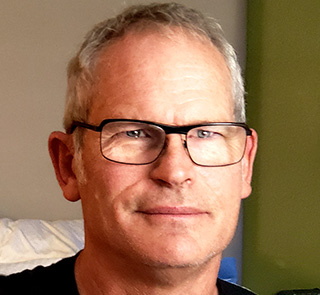 2022
Charles Greig
Charlie Greig is a geologist with over 40 years of experience in the exploration and geology business. He has worked, mainly as a geologic mapper, on exploration projects from grassroots to development, and on a number of projects that have gone to production, including La India in Mexico (Grayd–Agnico Eagle), Wolverine in Yukon (Atna-Westmin, Yukon Zinc), Alamo Dorado in Mexico (Corner Bay-Pan American Silver), Brucejack Lake in BC (Pretium), and Bisha in Eritrea (Nevsun). He has also worked on many advanced-stage exploration projects which are not yet mines, but which have reached an advanced stage of exploration. Greig has been a consultant mapper and explorationist since the mid-1990's and during that time has run a number of his own exploration initiatives, mainly in B.C. Prior to that he worked briefly for the Geological Survey of Canada and the BC Geological Survey Branch.