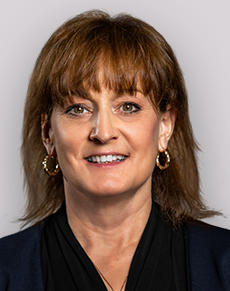 Samantha is a visionary business executive and is passionate about safety, health & environment as well as best practices, diversity, inclusion, and sustainability in the mining industry.
As the former VP at BESTECH, she created The Whole Mine approach as a core platform for all engineering work and for guiding safe, sustainable practices across the eco-system, involving all stakeholders. She leads mining transformation within the INOVINTA Group of Companies: BESTECH, SHYFTinc, FORTAI, and FROSKR.
She brings extensive industry experience with roles at Stantec, Vale, Inco, Falconbridge, Dome, Denison-Potacan, and Noranda. She managed operations, engineering, and large capital projects. She led Technology & Innovation for Vale's Base Metals global operations with aligned strategic technical direction, governance, and technical assurance for mining and processing facilities.
Samantha provides leadership and senior advisory guidance to the Canadian Institute of Mining, Metallurgy, and Petroleum (CIM) as the 2021 Past-President. She is a board member of the Bharti Advisory Board for Laurentian University's School of Engineering, Canadian Academy of Engineering, Science North's "Go Deeper" project at Dynamic Earth, and is active in supporting diversity in mining through CIM's DIAC, Women in Mining, Women in Science and Engineering, along with community leadership and humanitarian efforts - North-Eastern Ontario Kids Foundation and Zawadi La Tumaini orphanage in Africa.
Samantha is a Professional Engineer in Ontario, with engineering degrees from the University of Toronto and Laurentian University. She currently works at Stantec.
Samantha is proud to receive recognition for her efforts and contributions: Governor General's Gold Medal, Mining Trailblazer Award, Top 100 Global Women in Mining, University of Toronto Mid-Career Award, CIM Distinguished Service Medal, Outstanding Service Medal, Community Achievement Award, PEO Engineering Management Award, CIM President Certificate, and Engineers Canada Award.