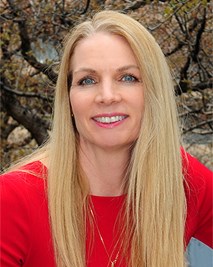 Janice Zinck currently works with the Government of Nova Scotia in Geoscience and Mines. Zinck was the former Director of CanmetMINES, a division of the Minerals and Metals Sector of Natural Resources Canada (NRCan) dedicated to research, development and innovation. She has more than 25 years of experience as a multidisciplinary program leader focused on addressing environment and processing issues related to resource development. She has contributed to numerous multilateral dialogue initiatives at the national and international levels during which she has been able to develop strategic priorities, partnerships and collaborations. She has been instrumental in the creation of the Canadian Green Mines Initiative, and more recently in the national program dedicated to the sustainable development of rare earth element (REE) and chromite resources in Canada.
Zinck has been a member of the CIM since 1993 and has served on the CIM Board since 2010. In addition, she has served on the boards of the Canadian Mineral Processing Corporation (MCTS), the Metallurgy Corporation and materials (MetSoc) and the Society of Environmental and Social Responsibility (SRES) of the ICM. She is also a board member of MIRARCO (Mining, Innovation, Rehabilitation and Applied Research Corporation). She has served as Chair of the CIM Ottawa Chapter, is a CIM fellow, and has been a CIM Distinguished Lecturer. In addition, she is one of the 18 women of influence in the Canadian materials, metallurgy, and mining fields honored in the book Women of Impact.
Zinck holds an undergraduate degree in geology and chemistry and a master's degree in metallurgical engineering. She is the author of two patents, numerous publications and various presentations on aspects relating to mineralurgy/metallurgical treatment and environmental management.