CIM and Science North are working together to develop a travelling Pan Canadian Mining Exhibit that will be placed for extended stays in various science centres and museums across Canada. The exhibit would be developed, built and managed by Science North with technical support from CIM. The project would be primarily funded by CIM constituents and other mining groups, with significant funding from Science North as well.
The exhibit would help promote mineral literacy through an interactive visitor's experience aimed to be both educational as well as engaging.
Science North has a great deal of experience in designing and building such exhibits and with their knowledge of the mining industry through Dynamic Earth and other programs they are in a good position to develop such an exhibit.The Science North creative team has developed a concept and has received initial feedback on those concepts. The intention is to build a large exhibit composed of three standalone components. This will allow the complete exhibit to be housed in major science centres and museums and also allow components to be housed in smaller facilities.
Roy Slack, President Elect of CIM, said, "In addition to working with the world class team at Science North, one aspect of this project that is very exciting is the potential to engage far more of the public than any past similar program we have carried out. Instead of thousands of people we are talking about millions." It is anticipated that over a 5 year period the exhibit could have as many as 1.5 million visitors.
CIM has begun reaching out to constituents and related associations to raise the funding required to make this concept a reality. Janice Zinck, CIM President, made a $3,000 charitable contribution to the CIM Foundation with proceeds directed to Science North, on behalf of PACE. The proceeds are from Ms. Zinck's presentation at the Beyond Digital Transformation (BDT)  February 2019 conference in Sudbury, Ontario.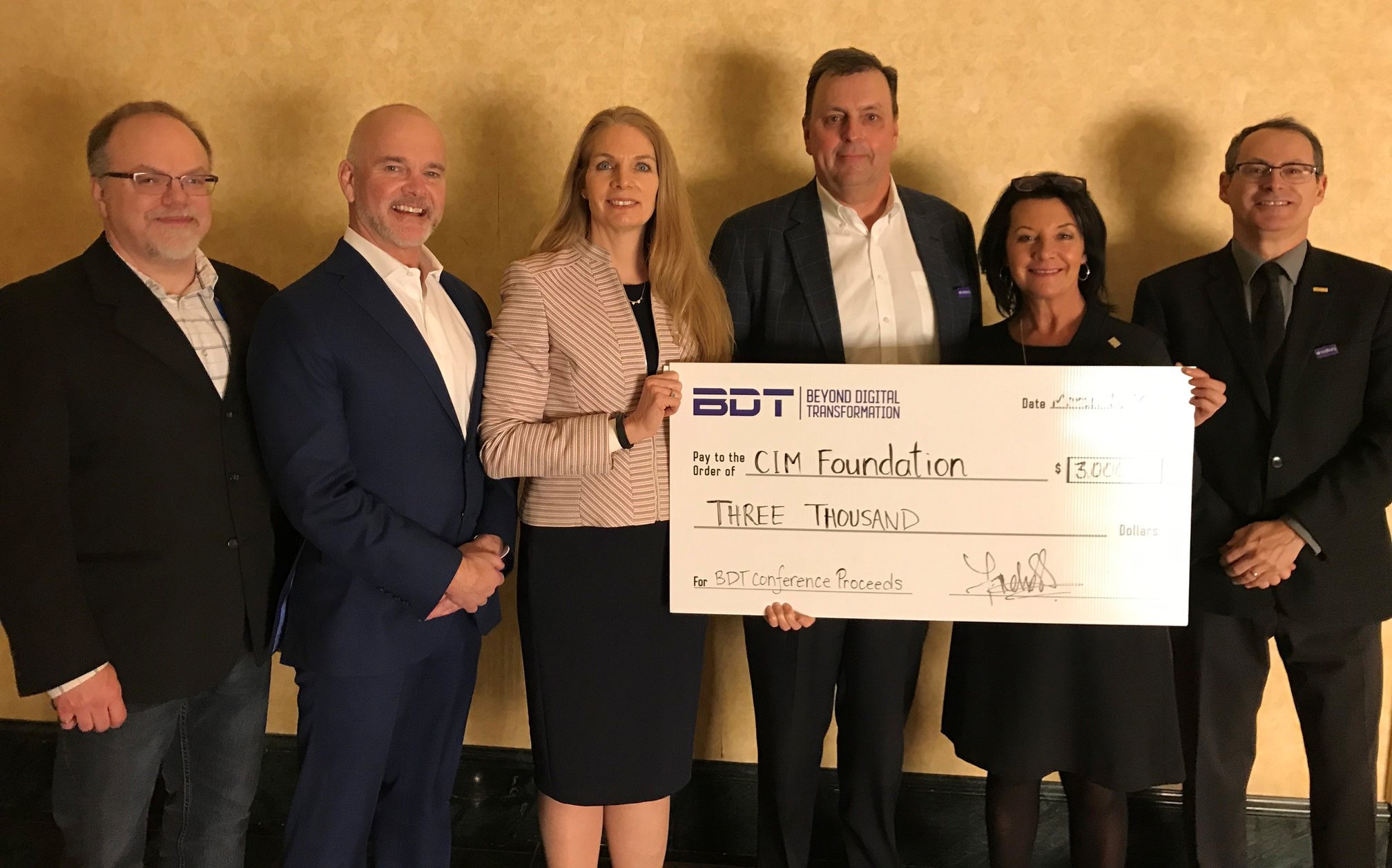 A ceremonial cheque is presented to Guy Labine, CEO of Science North to kick off the funding drive.