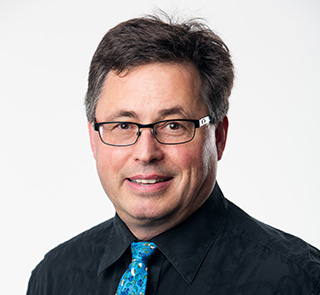 Scissors Creek: The First Potash Shaft Successfully Completed in Saskatchewan since 1979
+
Abstract: The Rocanville potash mine, which is located in southeast Saskatchewan, has been in continuous production since its inception in1971. Potash is mined at approximately 1000 m depth below surface at Rocanville. In 2007 an expansion of the Rocanville mine was announced: to increase production from 3.0MMtpa to approximately 5.7MMtpa finished potash products. The Rocanville potash mine has historically been accessed through two shafts: a production and ventilation exhaust shaft, and a service and ventilation fresh air shaft. A very important part of the Rocanville expansion involved construction of a new service shaft 15km from the existing surface plant. Once this third shaft was completed in 2015, the historical service shaft was converted to a second production shaft. Three shafts are now available for mine access and ventilation at Rocanville. This presentation summarizes the construction of the new Scissors Creek shaft at the Rocanville mine, the first potash shaft successfully completed in Saskatchewan since 1979.
Biography: Arnfinn Prugger was born in Kirkenes, Norway in 1957, emigrating to Canada with his parents in 1960. His father worked in the fledgling Saskatchewan potash industry. Prugger spent his formative years in Saskatoon. He graduated with a B. Sc. in geological engineering (geophysics) from Queen's University in 1982, then pursued graduate studies at the University of Saskatchewan, completing his M. Sc. in 1985 (thesis: "Microseismicity Related to Potash Mining") and his Ph. D. in 1994 (thesis: "Fracture Mechanism of Potash Microseismic Events"). Prugger worked at PotashCorp (now Nutrien) from 1990 through 2018, ending his career as Vice President, Technical Services. His applied research interests include development of real-time microseismic and rock mechanics monitoring systems in potash mines, development of improved in-mine instrumentation systems, the application of geophysical techniques to many different potash mining problems, and mine safety research (everything from reducing groundfall hazards to the mitigation of inflow risk).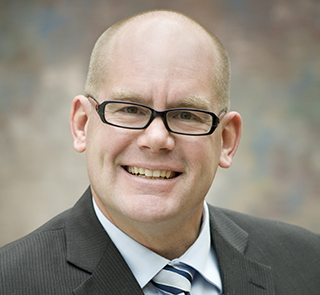 Tailings failure case studies, statistics and failure modes
+
Abstract: Public concern over safety of tailings dam facilities is growing as recent tailings dam failures in British Columbia (Canada), in 2014, Buenavista del Cobre, Sonora (Mexico) in 2014 and Bento Rodrigues (Brazil) in 2015, have resulted a significant impact to people and the environment. Breaching of tailings dams often results in the sudden release of water and sediments (tailings). These recent events, while highly publicized, are not isolated or particularly unique occurrences. Global record of historical events shows that consequences following these failures have been significant and in some instances catastrophic. Consequences of historical events included loss of life, changes in fluvial geomorphology and slope stability, widespread contamination resulting in loss of terrestrial and aquatic habitat, as well as legal repercussions and lack of public confidence. This presentation will give an overview of several case studies, the empirical statistics of tailings dam failures as well as the root causes of failure.
Biography: Based in Calgary and Saskatoon, D. Chad LePoudre, P.Eng., is vice president of geoscience and materials testing at SNC-Lavalin. He has 15 years' experience overseeing many geotechnical and geoenvironmental projects, and ten years of non-technical roles in construction, sales, management and finance, which contributed to his experience in business and project management. His professional interests lie primarily within the disciplines of tailings management, including site investigation, design, dam safety management systems (including dam safety reviews), construction management, containment systems, slope stability assessment, instrumentation installation and monitoring, and advanced laboratory testing. LePoudre is a board member and Past President of the Canadian Dam Association, actively involved in several committees working to advance guidance for dams and tailings dams. He also teaches many workshops on dam inspection, dam and tailings safety management systems, slope stability analysis, and conducting dam safety reviews in compliance with CDA guidance.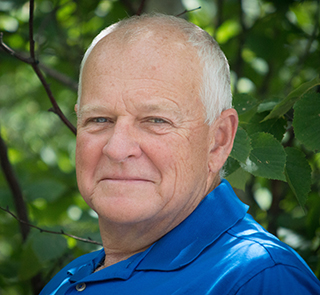 Global Trends in Safety Risk Management and Use of Critical Controls
+
Abstract: The elimination of fatalities is the priority safety goal of most mining companies. To accomplish this, organizations are moving beyond Behavioural Based Safety. The new approach combines the requirement for correct behaviours with a strong systematic approach identifying and mitigating hazards. In a systematic process; a company needs to analyze the hazards, determine the risks, mitigate the risks and then manage the controls. Many companies are also now moving to employing a control management system, in particular for Critical Controls. The talk will focus on the various aspects of these steps: discussion on risk assessment types, systematic application of risk assessment, development of risk assessment procedures, determining risk tolerance, the use of a layered approach to Risk Management, use of a Safety Maturity Model, and the use of Critical controls.
Biography: Glenn Lyle is a professional engineer based in Sudbury, Ontario. Glenn earned a B.Sc and M.Sc in mining engineering from Queens University in Kingston. Throughout his career, he has dedicated 33 years to Vale (formerly INCO) in various capacities, most notably in engineering, operations and safety. In 2009 he joined the Centre for Excellence in Mining Innovation (CEMI) as a research and development director, managing and seeking collaborative research projects. For the past five years, he has worked as a director with MIRARCO Mining Innovation, a not-for-profit applied research organization located on the Laurentian University campus delivering innovative solutions to mining industry challenges. With MIRARCO, he works in the field of Health, Safety and Risk Management, focussing on the delivery of the Global Mining Industry Risk Management Program (GMIRM) training, safety risk management facilitation, and the evaluation and recommendation of health and safety research projects. He is a member of the CIM Safety Committee and the MER Society.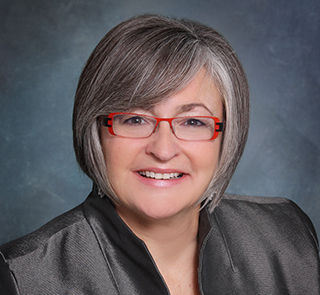 Is Engineering a Commodity?
+
Abstract: Spink builds a passionate case for taking the time to do the engineering well before putting a shovel in the ground. She walks the audience through several large complex global minerals projects she has been involved with over her 30 year career in the minerals industry and openly shares her lessons learned - the war wounds and the successes. Mine development has the potential to build wealth, but can also destroy capital, if the engineering, particularly process engineering, is not given the due diligence it deserves. Several resources and simple approaches are presented which can help ensure better project outcomes such as slowing down, creating a positive project team culture, "getting the right people on the bus", rewarding desired behaviour – externally & internally, continuously educating our clients, transferring knowledge from grey hairs and investing in well thought out engineering workflows. What is the definition of insanity? Doing the same thing and expecting different results. Can you imagine the wealth we could build in our industry if all stakeholders shifted their thinking to ensure the engineering phase was set up for success this time around?
Biography: Marilyn Spink's engineering career began in mining and pulp & paper and moved into steel-making operations working as a metallurgical engineer in both the United States & Canada. Bitten by the "capital project bug," she moved into consulting as a process engineer. In succeeding roles, as an engineering manager, she led multi-discipline teams to deliver large capital, complex minerals projects globally. Her goal now is to share lessons learned with project stakeholders, so as to deliver minerals projects better moving forward. As a Professional Engineer, Spink is appointed vice president of Professional Engineers Ontario, a member of the Ontario Society of Professional Engineers and a member of CIM for over 20 years. She is also a member of the Institute of Corporate Directors.
To read a profile of Marilyn Spink, read "Why are there still so few women in mining?" in CIM Magazine.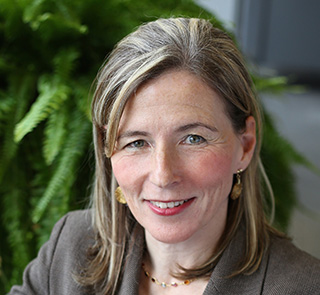 Magnesium-Alloy Forgings for Automotive Applications
+
Abstract:The automotive industry is in the midst of a significant shift with the use of lightweight materials at the forefront of automotive vehicle design considerations to improve fuel economy. Today, light weighting represents the one of the nearest short term solutions to help the automotive industry meet the Corporate Average Fuel Economy (CAFÉ) standards set out by government in the USA. Today's interest in magnesium alloys for automotive applications is based on its high strength/weight properties. For this reason, magnesium alloys are very attractive as structural materials in all applications where weight savings are of great concern such as automobiles. Historically, the most prevalent manufacturing process for magnesium automotive components has been die casting, with over 90% of all magnesium products produced by this method. While casting is a cost-effective way to produce magnesium components, casting defects and inadequate mechanical properties limit automotive applications. Wrought magnesium alloys produced via processes such as forging typically have better mechanical properties than castings; however there is relatively little scientific knowledge on the best way to forge different magnesium alloys and knowledge about the effects of forging on microstructure and final mechanical properties is lacking. The talk presents a collaborative research program in Canada with Ford, Multimatic and a national government lab CANMETMaterials to investigate the design and forging of a full size control arm forged from a variety of magnesium alloys including, AZ31, AZ80 and ZK60.
Biography: Professor Mary Wells earned her metallurgical and materials engineering degree from McGill University and her Ph.D from the University of British Columbia in 1996. She joined the University of Guelph in 2017 as Dean of the College of Engineering and Physical Sciences.
Prior to the University of Guelph, she was a professor in the Mechanical and Mechatronics Engineering Department at the University of Waterloo. Her research addresses the relationship between processing, structure and properties for advanced metallic alloys used in the transportation sector.
Wells has spent the past decade addressing the continued under-representation of women in the engineering profession. In 2013, she was appointed the chair of the Ontario Network for Women in Engineering. To improve the gender diversity of the engineering profession, she has led initiatives to both understand the root causes of the lack of participation of women in engineering as well as programs to address these barriers.
Wells is the past president of CIM's Metallurgical and Materials Society. She is the co-author of two books on women in mining published by CIM: Women of Impact and Women of Innovation. (To read excerpts of Women of Innovation, click here.)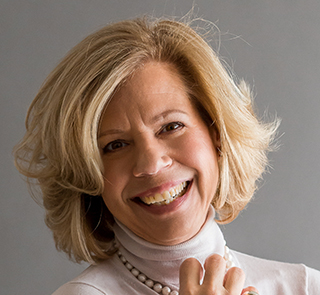 Why sustainability and stakeholder management makes good business sense for the mining business … and your shareholders too
+
Abstract: Mining is changing at breakneck speed….And while the usual concerns around the technical and financial requirements are still very much alive, a large number of "other" concerns now occupy the industry's collective mind, be they coined as "CSR", "ESG" or more generically as "non-quantitative" issues. Locations are increasingly more remote, assets more complex, and everybody is pinning their hopes on innovation and technology. Yet somehow, regardless of the size of the operation, there always seems to be a minefield of challenges between the boardroom & the leadership team on the one hand and the delivery of the project and the teams on the ground on the other hand. Taking a few steps back and "zooming out" to understand the landscape in which the business is operating is a core element to understanding where the hurdles may lie and who controls them. Whether it is the environment, water management, community or indigenous concerns, each stakeholder wants to be at the table. "Zooming back in" to define the execution strategy and the operations model. From the top down to the bottom up, within the organisation and externally, this lecture will address different strategies that will help build methods to integrate a sustainable approach throughout the business, all of its functions and all of its disciplines. The focus will be on how the business can successfully deliver value to the shareholders and ensure sustainable results for the stakeholders, until well beyond the mine closure and remediation. The target: deliver an integrated business model, based on trust and transparency, internally and externally, with a best-in-class reputation.
Biography: Siri Genik has spent over 25 years working on major capital projects around the world. She has worked in the natural resource and infrastructure spaces. During the course of her career, she has developed particular expertise in strategic planning, risk management, stakeholder engagement and governance, with a strong focus on corporate social responsibility, sustainability and agreement negotiation. She has worked with the board room, leadership as well as project delivery teams.
Genik currently runs BRIDGE©, providing non-quantitative strategy services, advising her clients on risk management interfacing with commercial and sustainability issues. She crafts solutions with a mediation approach when working with stakeholders, whether indigenous and local communities, industry, labour, civil society and governments. An important part of her expertise covers the social and community impacts of projects, negotiating agreements and building balance between global strategy and local needs and capacity.
She is a member of the Bar of Québec as well as a qualified mediator. She is perfectly fluent in English, French and Spanish.
Genik was born in Bogotá, Colombia, and grew up in South America, Africa, France, Spain and the UK. In the course of her career she has worked in Egypt, Russia, Malaysia, New Caledonia, Chile, Peru, Mexico, Panama, Argentina, Australia, Mongolia as well as Canada, Alaska and the Arctic. She and her family reside in Winnipeg, Manitoba.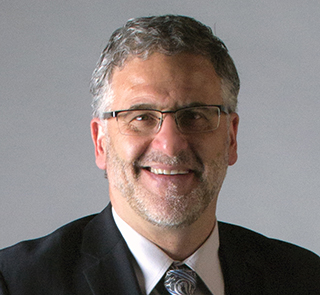 Innovation in Mineral Processing: Celebrate the Past…Look to the Future
Where do I start? A Troubleshooting Guide for the Mill Engineer
+
Innovation in Mineral Processing: Celebrate the Past…Look to the Future
Abstract: The mineral processing industry has a long history of innovation that is recognized but not often celebrated. These include significant advances in mineral measurement, testing, comminution, mineral separation and process control technologies that have transformed many mineral assemblages into ore.
This presentation presents some of the major mineral processing innovations and the impact they have had on our industry. As we look to the future, it is critical that we innovate and change. The role of our past and present industry leaders, champions and mentors of technology are explored with some examples of the next developments and how they can be catalyzed in the face of risk management, lower metal price cycles, resource constraints, inertia and the challenge of short term value delivery.
Where do I start? A Troubleshooting Guide for the Mill Engineer
Abstract: Mineral processing plants continue to play a major role in the business case for many mining projects. The combination of ore variability, process complexity, scale and resource limits combined with continued pressure on operating costs and quality targets make the mineral processing plant challenging, yet fascinating and ripe with opportunity.
The ability to distill this complex network to its most basic elements is essential in achieving entitlement from the ore and installed equipment. In this presentation, the author presents a simple and elegant view of these elements and to the Mill Engineer, Mill Manager or Superintendent. Ore, Water, People and Process are presented discretely and their interactions are described through case studies from our industry.
Biography: Dominic Fragomeni is an executive professional engineer with over 30 years experience in mineral processing operations management, technology implementation and business leadership.
As vice-president of Glencore-XPS, Fragomeni leads a team of technical specialists that provide innovative and practical solutions to clients in over 25 countries. Prior to joining XPS, he held various operations management roles including mill superintendent at Hemlo Gold, Brunswick Mining, Falconbridge Kidd Creek, Strathcona Mill and Raglan.
Fragomeni is a former national chairman of CMP. He received a CIM Fellowship in 2012 and a Noranda Achievement Award in 1996. He is a board member of Bharti School of Engineering and of Mirarco and supports research initiatives at the University of Alberta and McGill. He is an active member within CMIC and is passionate about operations performance excellence and supporting innovation in the industry. He is a graduate of the Haileybury School of Mines and received his mining engineering degree from Queen's University at Kingston in 1988.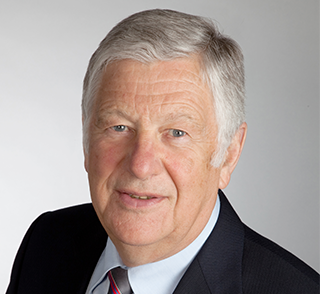 Awaruite, a new world class nickel resource with low environmental impact
Resource development and resolution of conflict with indigenous people
The struggle for the discovery of the Giant Porgera Gold Deposit, Papua New Guinea
+
Awaruite, a new world class nickel resource with low environmental impact
Abstract:
The Decar Nickel District in British Columbia, Canada, represents a new nickel deposit model. The nickel is present as widely disseminated fine grained awaruite (Ni3Fe) formed during serpentinization of ultramafic rocks.  During serpentinization the nickel in olivine is liberated, and under low sulphur and oxygen fugacity, awaruite forms. This is an isochemical process for nickel which is mobilized over very short distances. This results in widely disseminated awaruite and uniform grades over several hundreds of metres. The formation of awaruite in the Decar District is thought to be generated by meteoric waters and the metamorphic method of formation precluded elevated concentrations of noxious elements such as As, Sb, Se, Hg, Cd, and S. 
Mineral exploration to date has focused on the Baptiste deposit which is now one of the three largest undeveloped nickel resources in the world. Baptiste contains an indicated and inferred resource of 2.03 billion tonnes of 0.124% Davis Tube Recoverable Ni (DTR Ni). This resource base is being expanded by additional drilling. A Preliminary Economic Analysis defined diluted indicated and inferred resources of 925 million tonnes at 0.119% DTR Ni, totalling 1.7 billion pounds in an open pit. There are three additional occurrences present in the Decar District.
Awaruite is both highly magnetic and quite dense (8.2 g/cm3) making it amenable to simple mechanical metallurgical processing, i.e. a coarse crush - magnetic separation - finer crush - gravity concentration to produce a nickel-iron concentrate. 
The tailings from Decar will contain 0-10% modal brucite (Mg(OH)2). Current lab-scale research at the University of British Columbia has demonstrated that brucite will sequester CO2 and in the process may also stabilize the tailings by producing external surficial, and lesser interstitial Mg- carbonates.  Ongoing work is designed to scale up lab tests for a field trial.
Resource development and resolution of conflict with indigenous people
Abstract: The attitude of indigenous and local people, and NGOs, to resource development has changed significantly over the last several decades. In response to this there have been a number of initiatives such as the UN Declaration on Indigenous People, the Global Reporting Initiative (GRI), E3+ from the Prospectors and Developers Association, to mention only a few. When faced with a particular situation in the field however it is often not obvious how to apply the various principles set out in these documents. This paper presents a number of case histories of conflict and how it was resolved.  These mainly cover exploration but include decisions made during exploration on operations and mine closure.  Mention is made of the need for the generally ignored compelling need "social chain of custody" as companies and personnel change, especially during exploration and development. Reasons are given to use the term Integrated Social responsibility (ISR) rather than Corporate Social responsibility.
This presentation is interactive. As histories are presented the audience will be asked at various stages, before the conclusion of the history, how they would have recommended acting. There will also be opportunity to discuss how any situation may have been handled better.
The struggle for the discovery of the Giant Porgera Gold Deposit, Papua New Guinea
Abstract:Gold was first identified in the Porgera River in 1939 by John Black, a government patrol officer who was making "first contact" with the indigenous people. His diary for March 26th that year records "Down across the Porgera in a rocky chasm, altitude 4,900', blue marl shale. Gold +ve big rough edged flat colours in every dish. Best prospect I have ever seen let alone found." Because of the WW II and remote location hard rock exploration didn't start at Porgera until 1964. Between 1964 and December 1982 six different companies (with Placer as the last) dug tens of thousands of meters of trenches, drilled over 200 holes, dug 3 adits and defined over four million ounces of gold. It was not economic at that time due to remote location, very challenging metallurgy and significant geotechnical and other problems. This paper presents the exploration history and related metallurgical, engineering and social challenges, including the reasons why five companies walked away. Also why Placer and their partners very seriously contemplated dropping the property three different times for different reasons and how these obstacles were overcome leading to the discovery of the elusive and high grade Zone VII.
Biography: Peter Bradshaw has served the mining industry with distinction for more than forty years as a mine-finder, company builder, an advocate of collaborative research and science and by working effectively with local and indigenous people. His early career with renowned Barringer Research gave him a global perspective on mineral exploration and the opportunity to develop and publish details of ground-breaking geochemical processes and exploration methods. In 1979, he joined Placer Development, a predecessor of Placer Dome, and helped advance several successful projects, most notably the discovery of the very high-grade zone VII at Porgera in Papua New Guinea (PNG). Bradshaw was also the driving force behind the formation of the very successful Minerals Deposit Research Unit (MDRU) at the University of British Columbia (UBC).
Among his other achievements Bradshaw brought expertise, integrity and energy to the junior sector, first with Orvana Minerals, which developed the Don Mario gold-silver-copper deposit in Bolivia.  Later, as co-founder and president of First Point Minerals, he helped discover and identify the commercial importance of a new type of nickel deposit in BC and Yukon, in which nickel occurs as the nickel-iron alloy, awaruite.
Bradshaw earned a BSc (Geology) from Carleton University in Ottawa in 1962 and a PhD from Durham University in England (Economic Geology) in 1965.
During his subsequent ten years with Barringer Research Bradshaw helped prove the value of advanced geochemical exploration, in particular the use of selective extractions and soil profile sampling to improve interpretation and enhance the signal from buried deposits. Bradshaw then joined Placer, where the greatest of many accomplishments involved the Porgera project which was about to be abandoned after a failed feasibility study. Convinced of the potential for a high-grade zone in the bulk-tonnage deposit, Bradshaw launched a low-cost exploration program that led to the discovery of Zone VII, a very rich and large "plum".  Porgera became a world-class mine that has produced more than 18 million ounces of gold with potential for significantly more.
The resilience and tenacity shown by Bradshaw at Porgera helped define his career. Still with Placer, at the Misima gold mine also in PNG he worked with the government to adopt a marine tailings disposal system rather than build a tailings dam on the small, rugged and seismically active island. He worked with local leaders to prevent a mass in-migration to the island and the resulting social disruptions, as part of his long-standing commitment to find ways to work effectively and collaboratively with local and indigenous people. In addition he oversaw aspects of the final feasibility study of the Kidston gold mine in Australia, and optioned both Granny Smith in Australia and Omai in Guyana, all of which became significant producers.
Bradshaw's most enduring legacy is MDRU, the highly successful industry-UBC research collaboration which he co-founded in 1989. Today MDRU is recognized internationally as a centre of excellence in mineral deposits research and training, a fitting tribute to its far-sighted and tenacious first chairman, Peter Bradshaw.